WELCOME TO COMPLETE SELF STORAGE
Our range of self storage containers allows you access to all your stored possessions and goods. Storage is available for household goods and small, medium & large company equipment. Just tell us how much you'll likely to store and we'll find the best units for your needs.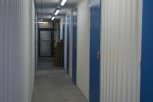 While you can access self storage 24/7, containerised storage gives you access to your possessions after a certain period of time. For example if your business has surplus stock and you won't need it for a few months, we can put it into container storage and deliver it back to you on a pre-determined date.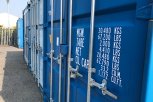 If so then our home removal service is ideal whether you're looking for part or full load removals. We understand that moving home can be a stressful experience, and we endeavour to make the process as easy and stress free as possible.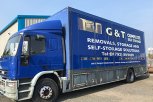 We take pride in catering to a broad range of clientele throughout the country with our warehousing services, which is comprehensive, reliable and flexible – qualities that are essential to help businesses in this market. Our experienced experts …